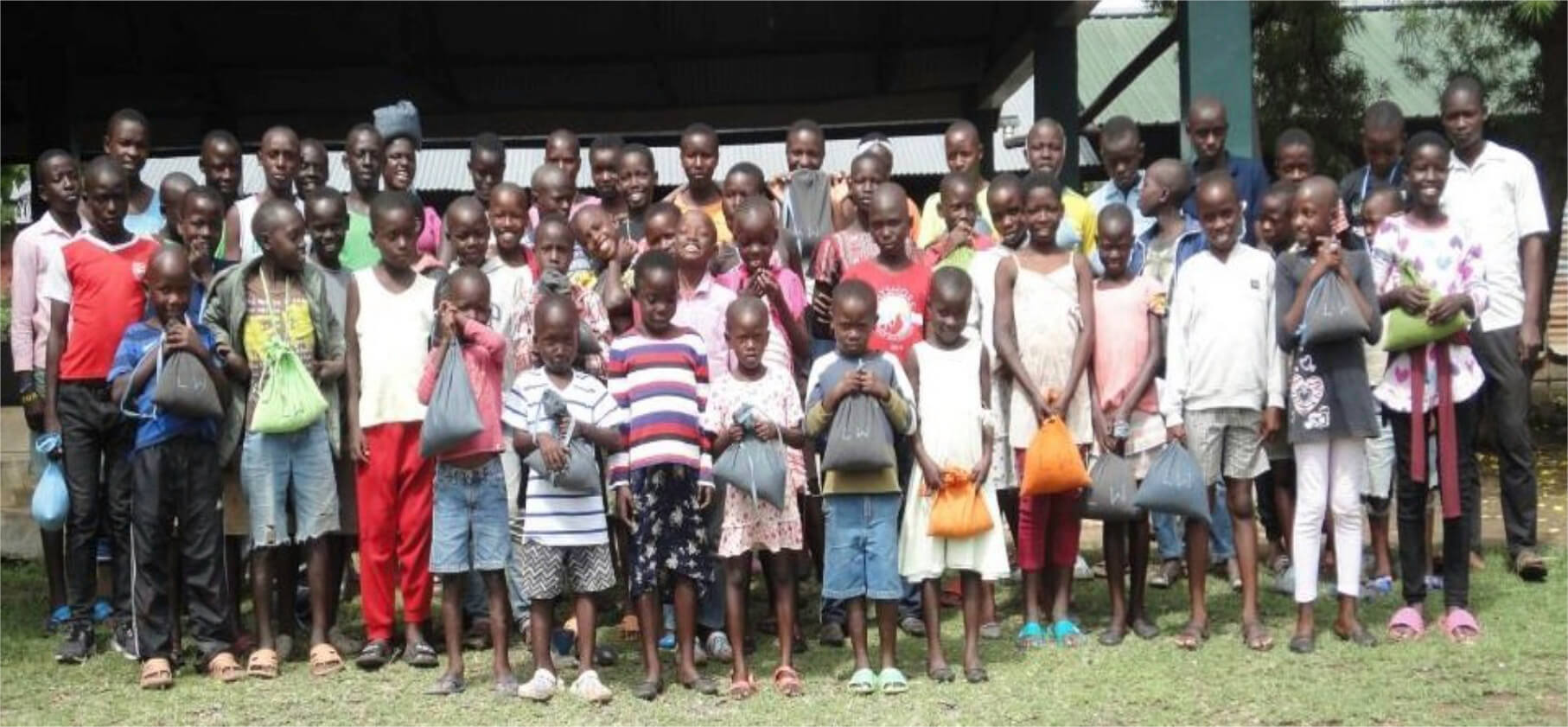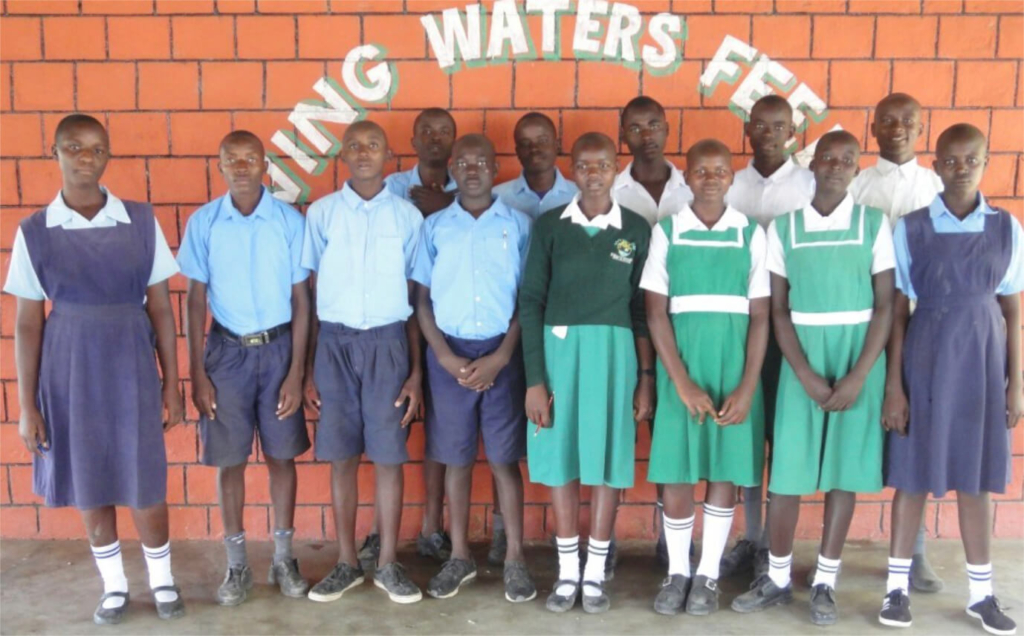 Congratulations!
For the 2nd year, all of our 2022 8th grade graduates were able to go on to high school! Daily meals help the children do well in their classes and qualify for high school. All of them received scholarships or earned the money for their school fees. Well done, class!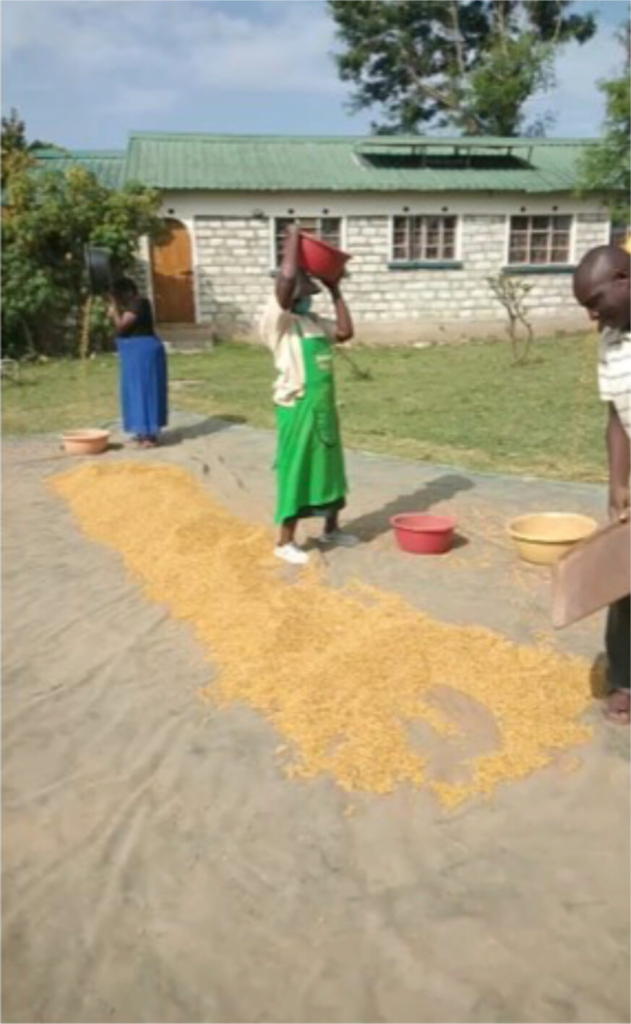 It's a process to take the large sacks of maize and dry it and separate the grain from the chaff. The maize is then carried to the storage room and loaded into the silos. This is done with every sack of maize and takes several days. It's a relief to have food for the children during this time of uncertainty. The staff at the feeding center work hard to prepare the meals every day and care for the children. Thank you Julie, Sarah, John, and Ezekiel.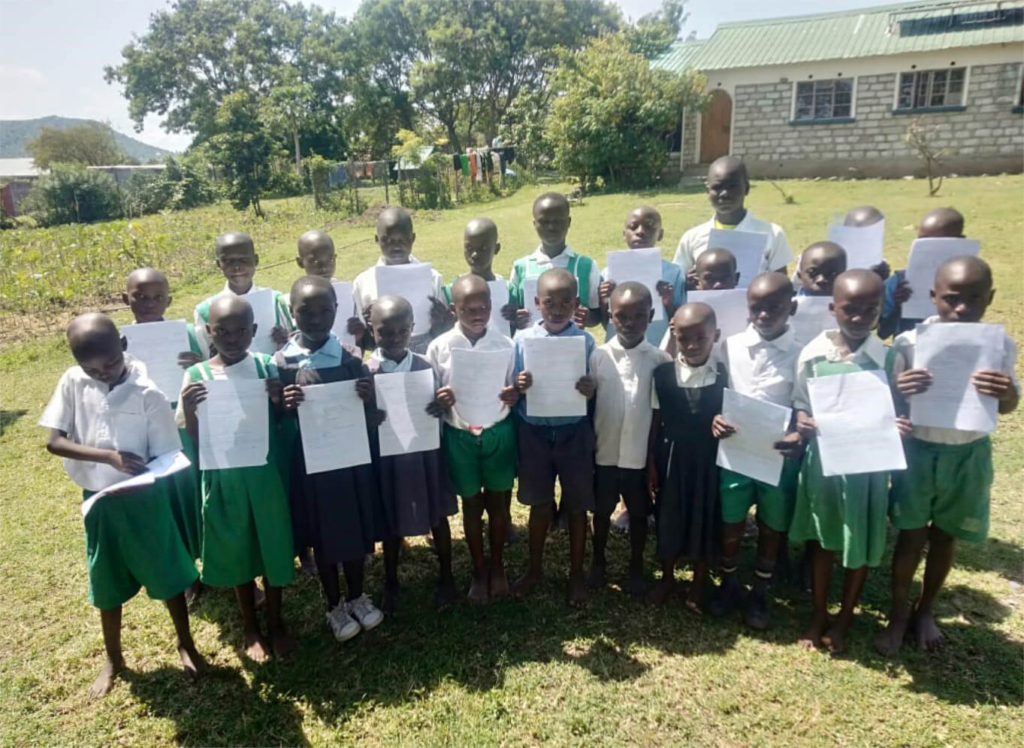 23 new children were welcomed at the Living Waters Feeding Center. They fill the places left by the 8th grade graduates.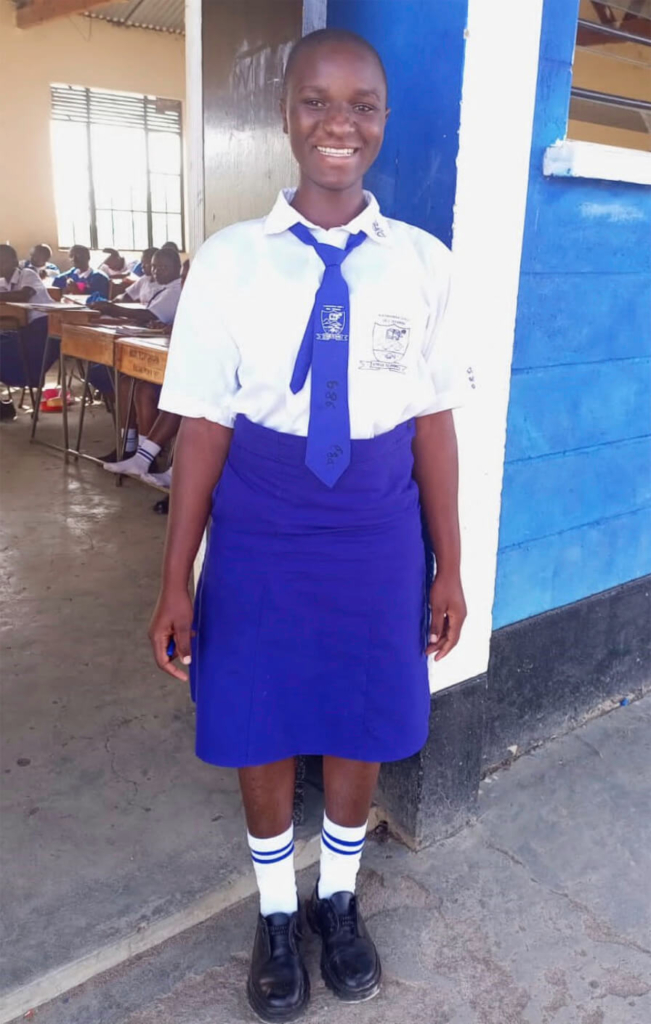 Stacy on her first day of high school.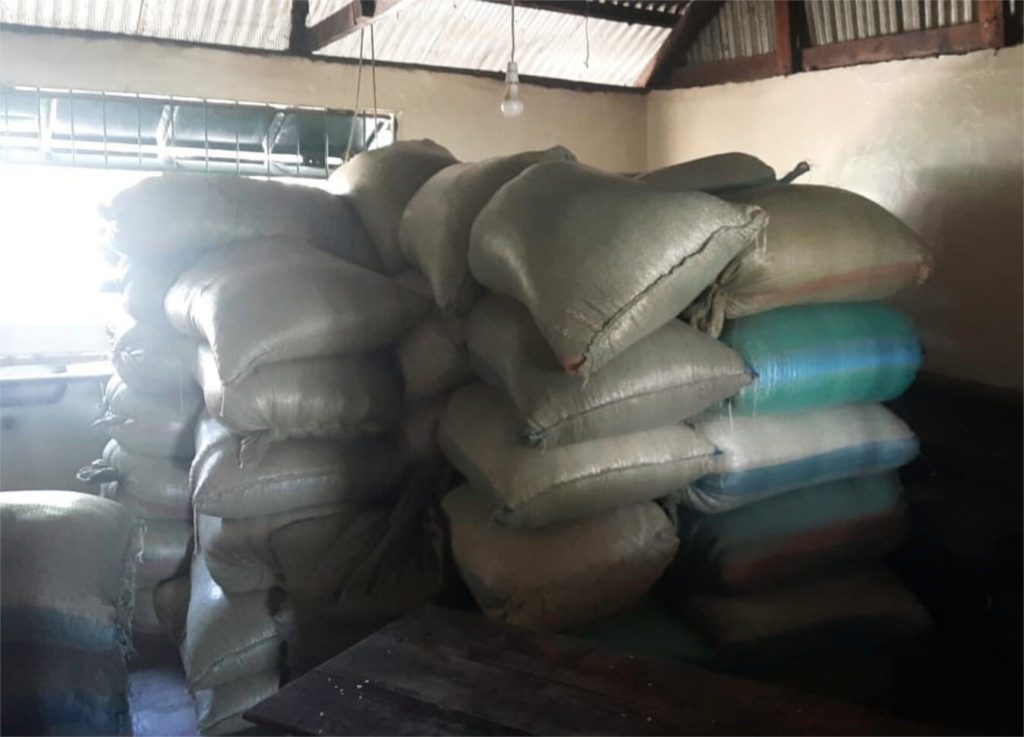 Prices for grains have risen sharply since March. We are thankful we were able to purchase maize and beans before the prices increased. We are trusting our boys and girls will be sure of their meals at the Liv- ing Waters Feeding Center. Our mis- sion is to provide food, uniforms and medical care to orphans in Kenya. Thank you for helping them!