Dear Friends of Living Waters Intl, 
Recently a little first-grade girl was brought to the feeding center by her teacher who asked if we could accept her into the feeding program. She was malnourished and wearing torn, dirty clothes. She looked tired and listless. Ezekiel, program manager of the feeding center, reports, " I immediately sympathized with her situation and accepted her to be part of us, taking her everyday lunch meals at the feeding center. Christine began work at once on her new real school uniform. After her first meal that day Ezekiel saw some liveliness in her and hopes that her condition will greatly improve by being sure of her lunch meals every day. He visited her home and confirmed that she was suffering from neglect.
"The home looks pathetic. They live in a small one room house that is separated by a curtain in the middle. The mother is a housewife but at times goes to the lake to be hired by a fisherman to carry fish from the boats to another place along the beach. She is paid a small amount and at times is given fish to take home. She has been married to the husband for a short time and they have lived in small rental homes and often get evicted because they cannot afford the rent. Looking at the house and the children, one would easily see that they live a very miserable life." 
As he talked to the mother, she shed tears as she spoke. She said she wants good for her children but the husband is irresponsible, leading to the hard life they are living. She believes that because he is not the biological father, he doesn't feel obligated to provide for them. She told of many occasions when they are without food and she is forced to beg from the neighbors. She is very thankful to Living Waters for accepting her little girl into the program, knowing that she will receive regular meals and be able to concentrate on her studies at school. This will also relieve pressure at home, knowing that one child is certain of her daily meals, thus helping the whole family. 
After a few days at the feeding center, "her condition is tremendously improving and she is able to laugh and talk with her classmates during lunch and she washes her plates by herself!" 
Every girl and boy at the feeding center has a story. Thank you for all you are doing to make happy endings in the stories of each one at the Living Waters Feeding Center!
Sincerely,
Mary Jo and Daryl Oft
---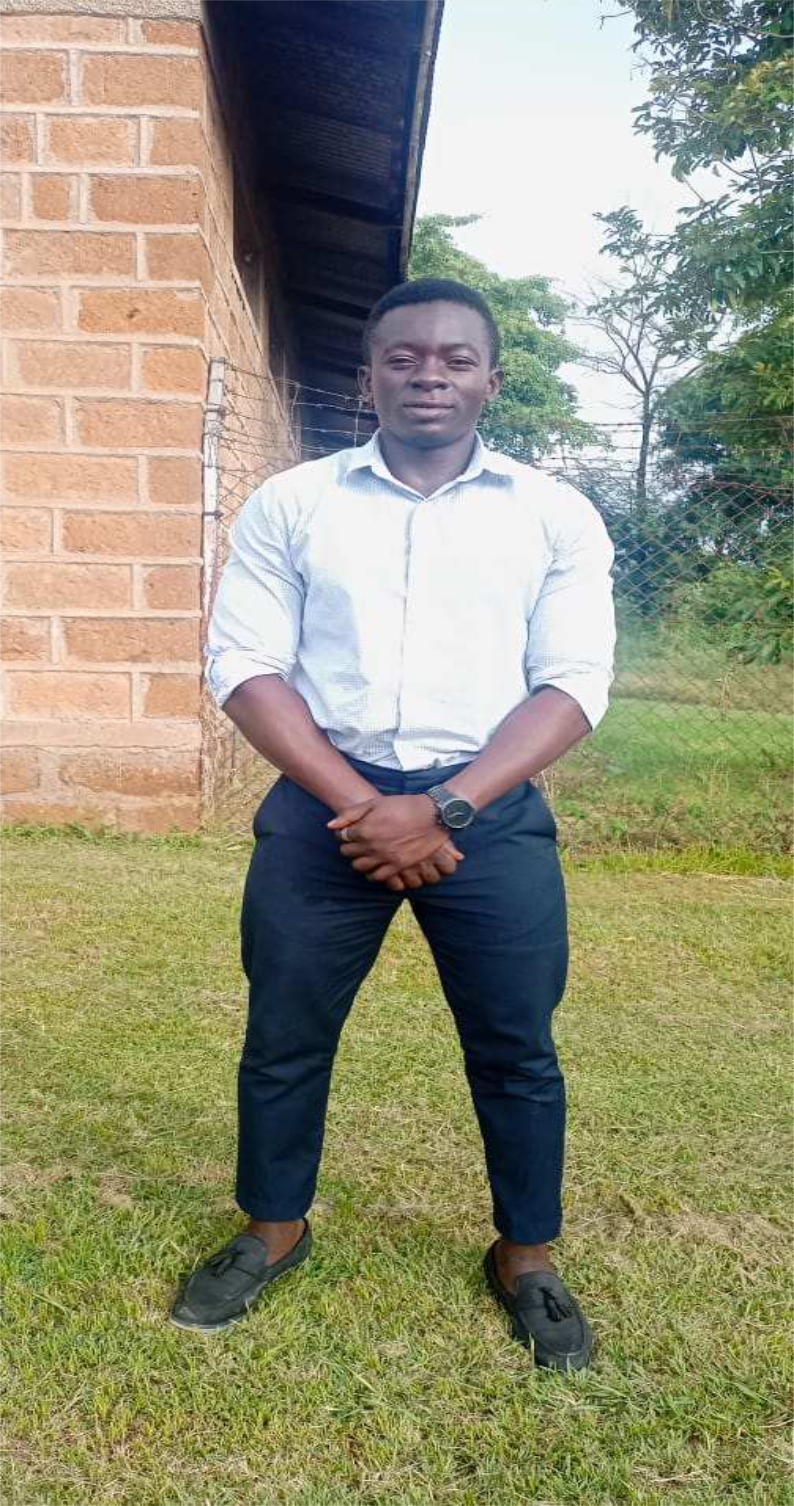 Congratulations to Brian Maunga, left, on his graduation from University with a degree in Accounting and Finance and to Hillary Omondi,right, who has finished his degree in Education.
Brian and Hillary were in the first group of children at the feeding center when it opened in 2008. They had lost both parents and lived in a child-headed home.
Coming to the feeding center was life-changing for them.
May God bless you and make you a blessing as you find work and serve others as you have been served.
---
Türkiye/Syria Earthquake Relief Update- "When things don't turn out as planned"
The dedicated Living Waters team that responded to supply water purifications systems to Türkiye and Syria following the devastating February earthquake, had to accept that not every mission turns out as hoped. After deploying 4 systems, the Turkish Water and Sanitation departments deemed the system we use did not integrate long term with their systems and we were required to de-install them. Although extremely discouraged, we realized that God had a plan to bring the true Living Water to many in Türkiye through the efforts of Living Waters Intl and the systems that were to be installed. In a part of the world where Christianity is misunderstood, Jesus Christ was lifted up for many (including government employees) to experience, and at our departure they were putting their arms around us and telling us how much they loved us.
Relationships that were formed could last a lifetime and God's love was demonstrated in an area where it could not be preached. We were unable to enter Syria but God directed us to Erbil, Iraq where there are opportunities to help. All was not lost and the systems were able to be redeployed to Ukraine and God's love continued to be spread. An Adventist organization paid Living Waters for the systems being deployed to Ukraine which left money to assist the recovery efforts in Türkiye. Some of the projects that those funds helped were: direct aid for supplies including blankets, food, tents, clothing, shoes and medicine; funding for a startup K-9 search and rescue in Türkiye, funding to a organization to train young vulnerable orphan girls in self-defense against sexual abuse and trafficking and funds for a youth program in a refugee camp located near the Syria border in Kurdistan, Iraq. The stories of incredible miracles that our team members witnessed are too numerous to share until we get to heaven, however, Isaiah 55:8,9 "For My thoughts are not your thoughts, neither your ways My ways, saith the Lord". The Living Waters response team experienced this first hand and were overjoyed in being allowed to work in God's plan.
Thank you for those who sacrificed by your donations. Please know your sacrifice was led and blessed by God.
Let us know how you would like to help. We are currently caring for 100 children every day. It now costs $40.00 a month to provide meals, a school uniform, and medical care for each child. We believe every child deserves to eat. Please remember Living Waters Intl in your Year-end tax deductible donations. Thank you for helping us help them!
3 ways to DONATE:
Send a check to: Living Waters Intl PO Box 502 Tonto Basin AZ 85553
Or Call Mary Jo: 928-978-4663